woman owned and family operated
Sometimes life has a way of preparing you for a purpose and an adventure you wouldn't even dare to dream of. Never in a million years did I think the girl from a small country in Northern Europe would be walking the tea estates of Southern India, talking to tea farmers and sharing the beauty of the Nilgiris tea with people around the world.
GavaTea is a family owned business with a mission to introduce the finest single estate teas from the Nilgiris to tea drinkers everywhere. 
We started off on different paths only to end up on a mission together.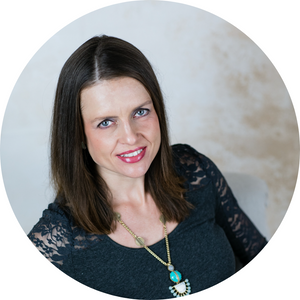 Olesja
Life hats: perpetual student, wife, mom, marathon runner, writer, motivator
Business hats: tea blending, strategy, product design, marketing, customer relations
Superpower: making a short story long 
Fun confession: I let my toddler drink tea (she loves it!)
Favorite tea: it depends on my mood and time of the day. I usually drink green tea in the morning, black (plain or spiced) in the afternoon and oolong or some sort of an herbal tea in the evening. Recent favorites are Nilgiris Long Ding and Frost Tea. 

story
I jokingly say I was born into a family of entrepreneurs before this term was even legal. We weren't technically rebels; we just did things differently. When I was 10, my dad quit his stable engineering job to start a trade business. It's not an understatement to say that everything he touched turned to gold…..or dust, never in between. I frequently came along as an observer or an interpreter and was fascinated by my dad's ability to be at the right place at the right time and create something out of nothing.  
Since the early age, I loved to learn, explore, imagine and create stories. As a child, I used to spend a lot of time playing in the woods, picking berries, flowers and leaves and creating my own herbal tea recipes to share with friends. I also dreamt about oceans and mountains. 
My family drank a lot of tea. Strong black tea from a samovar with three spoons of sugar was an every day staple; not a single meal ended without it. Yet tea was just tea. No-one discussed it; it just came out from the small square packet with a picture of an elephant
The spirit of adventure lead me to traveling the world and living in different countries. One of my favorite things about travel was going to local markets. The hustle and bustle of the vendors, the smells, the colors, the variety of fruit, vegetables, herbs and spices were an experience of its own. This is where I discovered there was more to tea than the sweet brown beverage I knew. I started buying and tasting different varieties and learning all I could about the magical Camellia Sinensis. 
God truly knows my heart. How else would a girl with nothing but a free spirit and love for tea and mountains come to be a part of the family of tea growers in one of the most beautiful hill stations in the world? Often times, when I'm at the cross roads, God eliminates all other options, so that I can clearly see which way I need to go. Again, I had no doubt in my mind when I left my career in IT to start a tea business. 
Raaj
Life hats: visionary, dad, accidental runner, philanthropist at heart
Business hats: sourcing, operations, finance
Superpower: making things happen without stressing about them (also known as faith)
Fun confession: also drinks coffee
Favorite tea: a really good chai with whole milk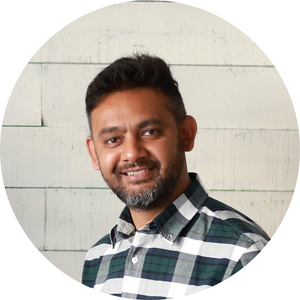 story
Raaj grew up right outside of Ooty. He spent his childhood years running around tea plantations and watching his dad start a tea garden. Raaj's parents eventually built a tea factory and moved to live on the tea estate. Observing the nature, the tribal traditions and the hard work his parents and grandparents did taught Raaj to appreciate his Badaga roots and culture. Since the early age Raaj had a desire to give back to the land and the local communities in the Nilgiris. He learned about the Christian faith from his grandfather who used to read the Bible every day, and it has been a driving force in his life ever since. 
After college Raaj decided to get a Masters Degree in the states. He proceeded to use his education and training in IT to save some money and build a church for the Badaga community. Many years in the making, this project finally came to live. With God's grace and provision, Raaj purchased a building smack in the center of Ooty where the new Badaga church found its home. The location is key, allowing easy access by walk or public transportation for families and the elderly. 
In everything he does, Raaj puts God and people first. The name of our company 'GavaTea' speaks perfectly to the essence and mission Raaj carries in his heart: love for land, tea and people.