honestly Gava
If tea leaves had a tracking number and you got a ding on your cellphone every time they changed hands, you would hardly be able to sleep at night.
This is what usually happens:

tea leaves are plucked at a plantation and taken to the factory

processed tea is sold to the brokers who put it up on for the auction

the broker gets the tea and sells it to the wholesaler

tea often gets blended with other teas to enhance the strength and taste, or plainly to make it cheaper (by adding lower quality tea to the mix)

the tea is sold to exporters and distributors who, in turn, sell it to local tea shops and supermarkets
There are many things that can go wrong there. First of all, there could be weeks and months between the time the tea leaves are harvested and when you get to consume it. Second, each time the tea changes hands, there is a potential of adding unnecessary chemicals or lower quality ingredients. Third, the price of the final product goes up every time a new intermediary touches it. And just think about the huge environmental footprint this process creates! Last, but not least, the tea just looses its face, its roots and its unique story. 
If you are like us, we want to be able to trace each tea to its origin, where it was grown, what the weather was like, who harvested and made it. Our direct trade is founded upon long-standing, personal relationships with growers who cultivate ecologically sustainable gardens in remote locations in the Nilgiri mountains. 
how we do it
tea plantation

ship

warehouse

you
different, the Gava way
All our teas are grown and manufactured in the most pristine of conditions to give you the best possible level of freshness. All our teas come from single estates and are never blended (apart from the chai and flavoured teas where we add spices and herbs sourced from certified local farms).
Simple and straightforward, we are here to give you the best possible cup of tea, straight to you from us. When you sip our flavourful tea, you are get a chance to relive the story and follow each tea's exciting journey, from leaf to cup.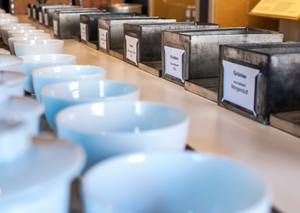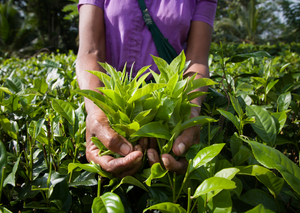 the cost of tea
Whether you crave a cup of hot tea on a cold winter morning or a chilled glass on a warm summer day, it all starts with skilled workers on tea farms around the world. 
Tea is the most popular drink in the world after water – an estimated 70,000 cups are drunk every second. Yet tea farmers and workers struggle to get a fair deal. On tea plantations, workers' rights and food security – the ability of workers to feed their own families - are important issues. Historically, low market prices for tea have led to poor labor and living conditions for tea garden workers and tea farmers. By working directly with our tea partners we seek to stop this cycle, giving tea garden farmers and workers the chance to lift themselves out of poverty, improve their communities, and protect their environment.
our partnerships
Working directly with tea growers gives us a prefect opportunity to take the initiatives that improve the livelihood of local tea workers and their families.
Purchasing tea directly from the local estates and bypassing third parties helps us cut unnecessary expenses while ensuring the highest quality.
When the tea is bought on fair terms, farmers and workers benefit in many ways, from improved working conditions through to training in how to improve the way they farm and manage their environment to the opportunity to improve healthcare and education in their community.  
So, whenever you have a cup of tea from us, you know it's a 'good' cup of tea!
learn about our tea partners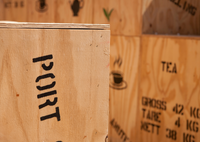 a good cup of tea

conscious business has a superior taste
a good cup of tea
conscious business has a superior taste