the beginning
My tea story began when I was a little girl. I remember my grandma brewing strong Ceylon tea in a porcelain kettle and putting it on top of a huge piping samovar. The water was always kept hot so that anyone coming from outside could make themselves a fresh brew. Not a single meal ended without a cup of tea with some sort of a treat. My favorite was a large rectangular 'pryanik', a honey cookie with sweet prune filling and a sugar castle imprinted on the top.
Tea time was when everyone took a break and sat around the coffee table chatting about the daily affairs. I loved this as much as I enjoyed the soothing and sweet taste of the tea itself.
Grandma's house was a long train ride away and I was always looking forward to the journey. My mom used to bake a whole chicken in a brown bag, something she only made when we traveled really far. We would board an overnight train with either shared or separate compartments and I used to lay on the top shelf and look at endless fields, villages and occasional stations. Soon after the train started moving, the tea service would begin. The 'train tea' came in a special glass inside a carved metal holder and was accompanied with tiny sugar cubes.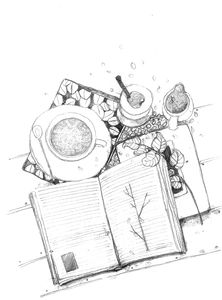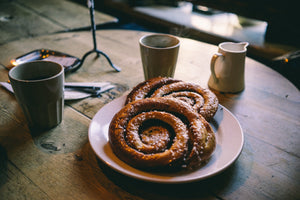 the quest
For me, tea has always been associated with travel and family time. Later, when I left home to explore the world, I couldn't have my family there, but I could always reach for some tea. Looking for exotic blends became a part of my mission when I lived overseas for extended periods of time. Tasting new varieties and flavors was intriguing and provided a cure to my nostalgia. My taste and knowledge evolved over time, from exotically flavored greens to delicate Darjeeling and Keemun blacks, oolongs and whites. The more I learned about the world of tea the more I wanted to explore. However, soon enough I found that many teas I purchased didn't speak to me. Many were bland and lacked depth and character. I wanted more than just tea: I was looking for connection, a story, a face behind those leaves.
It was during a trip to India that my quest became to come to life. Seeing the lush tea bushes spread across the mountains like a thick blanket, tea pluckers tirelessly moving from one bush to another with baskets tied to their backs, sensing the aroma of fresh leaves carried straight to the factory and hearing the vibration of the machines rolling, cutting and drying the fermented leaves was an experience not to forget.
I fell in love with the Nilgiris teas! They were all bursting with freshness and flavor and never tasted bitter unlike many other teas I had tried before. But why weren't these amazing teas available outside of the Nilgiris? More than that, why haven't most most people even heard of Nilgiris tea? I wanted to find out.
the challenge
Unlike Assam and Darjeeling where tea estates are owned by big corporations, Nilgiri tea industry is comprised of small plantations. These small farmers know and love their trade, they take great care of their land and produce exceptional quality tea. The challenge is that small growers don't have an outlet to directly export their tea. Instead, the tea is sent to the auction where it's sold to brokers. Tea farmers get a penny on a dollar, and the tea is shipped across the world to be added to other blends. Single estate teas, however, don't make it past the local grocery store.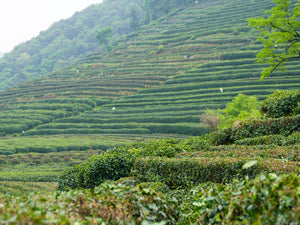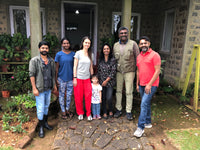 the tea ambassadors
Each time I traveled to India I brought back a suitcase full of tea to drink at home and give to friends. Everyone loved the tea and asked for more, and soon the suitcase was no longer big enough. This is how the idea of GavaTea was born: with a simple wish to give a taste of tea I love to the people I love.
explore our teas
our doings
from our treasure chest to yours

we believe that memories created over a cup of tea are among life's greatest treasures. But treasure has no value unless it's discovered and shared. We are here to help you discover the gift that keeps on giving
from our treasure chest to yours
we believe that memories created over a cup of tea are among life's greatest treasures. But treasure has no value unless it's discovered and shared. We are here to help you discover the gift that keeps on giving
shop our newest teas